Dwight D. Eisenhower Leadership Award Program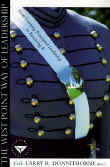 The West Point Society of New Jersey sponsors a number of high schools throughout New Jersey. Each year, these high schools select a high school junior who exhibits exceptional performance and potential in the areas of academics, athletics, community service, good citizenship, and leadership.
Students selected to receive this award are presented an individual plaque and a letter of recognition. Presentation is made by a member of the West Point Society of New Jersey during an awards ceremony at the high school. The recipient, as well as his family and guidance counselor, are invited to West Point for a Leadership Awards Recognition Day cosponsored by the West Point Parents Club and the West Point Society of New Jersey.
This program was initiated during academic year 1999–2000. Here are the current participating high schools and their award recipients:
Click on the high school name to see a list of the award recipients.